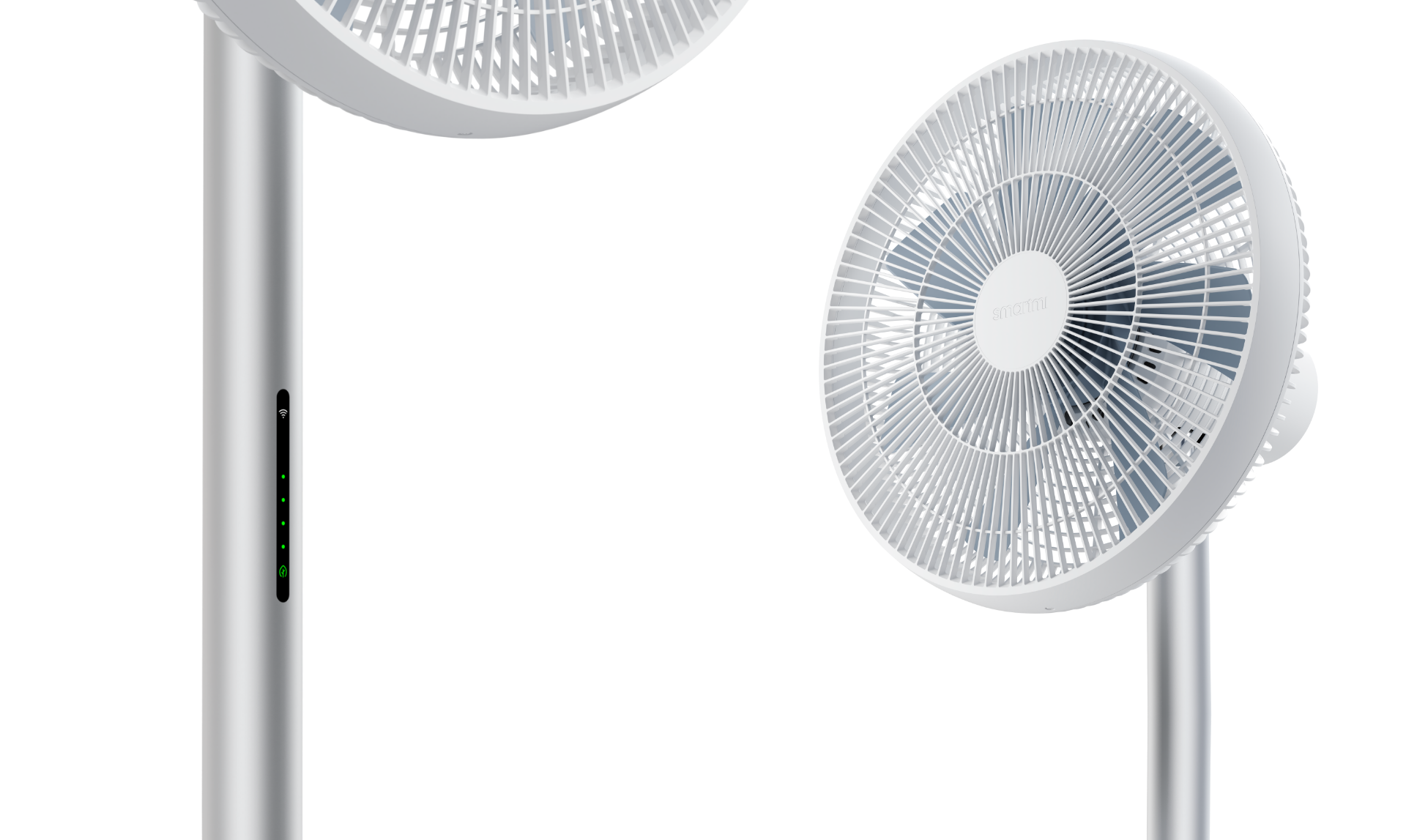 Natural Breeze
sfrom Dynamic
"Hacker Tech"
· Unique dynamic sensory breeze algorithm
  unlocks mystery of natural breezes for
  their authentic reproduction
· Up to 20 hours' cordless use*, anywhere
· App, AI voice, and Bluetooth smart control options
· At-a-glance operating status display on HD LED
· Sleep undisturbed in breezes from a
  brushless variable frequency DC motor
Unlocks the mystery of breezes
for their authentic reproduction
Dynamic sensory breeze algorithm replicates
natural wind's frequency spectrum
We collected samples from various natural winds, analyzed their speeds,
directions, and instantaneous & mean values, combining the results with a
proprietary algorithm in order to reproduce their irregular frequency spectrum,
capturing the variety and sensory detail of natural wind.




Real natural wind's
speeds over time

Natural wind simulated by Smartmi
Standing Fan's random algorithm

An average AC fan's natural
wind at 4 preset speeds
*Data Source: Smartmi laboratory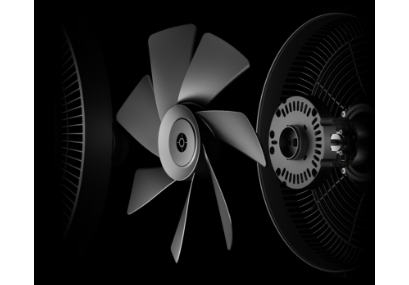 Mimics breeze feel with 7 blades
Forward swept fan blades with refined air inlet angles, for delicate
wind changes mimicking the soft sensations of natural breezes.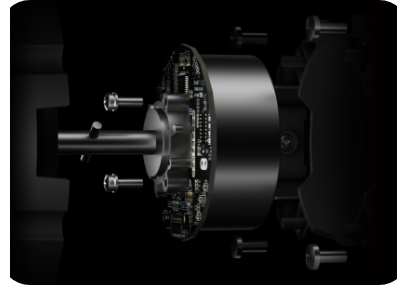 Brushless DC motor for an authentic breeze
Stepless speed adjustment combined with a cutting-edge
algorithm reconstructs the feeling of continuously-changing breezes.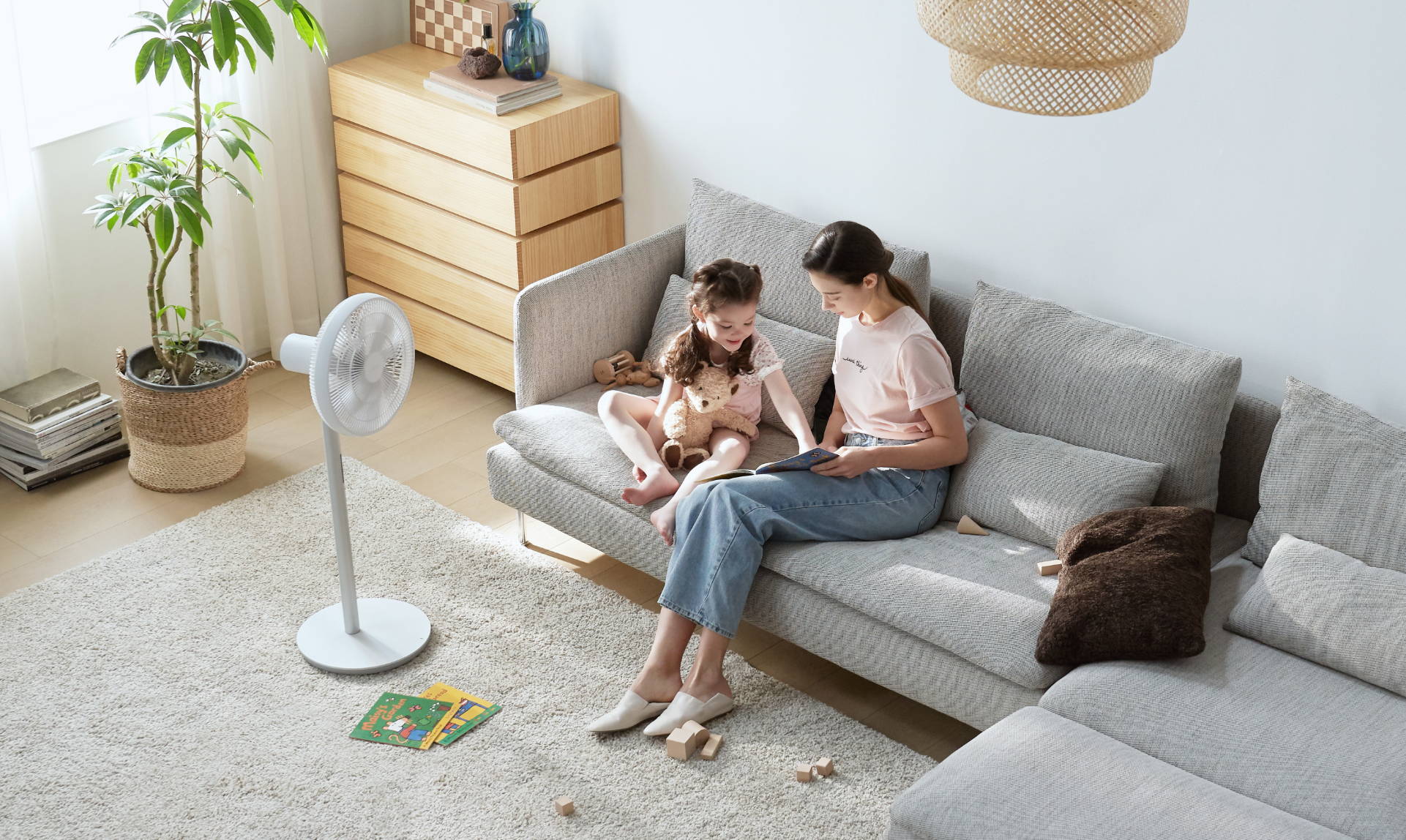 Cordless use for limitless possibilities
Up to 20 hours' cordless use
High mobility, easy to move anywhere
Four-hour charge of built-in lithium batteries provides 20 hours' cordless use.
Enjoy cool natural breezes anytime, anywhere, with or without a power supply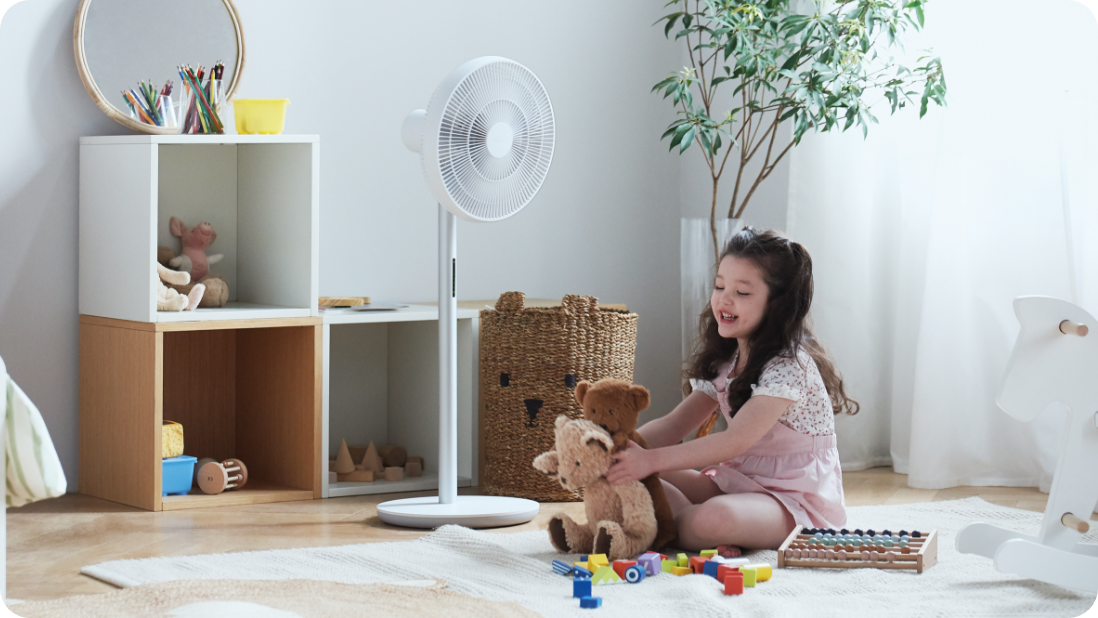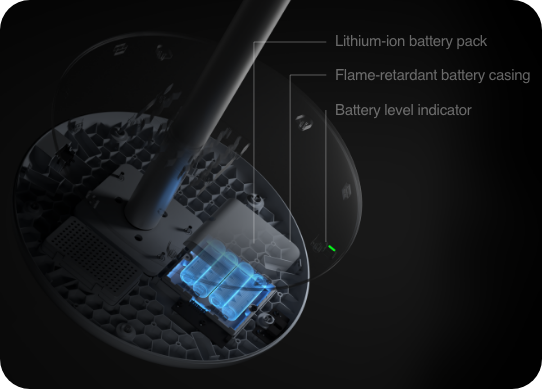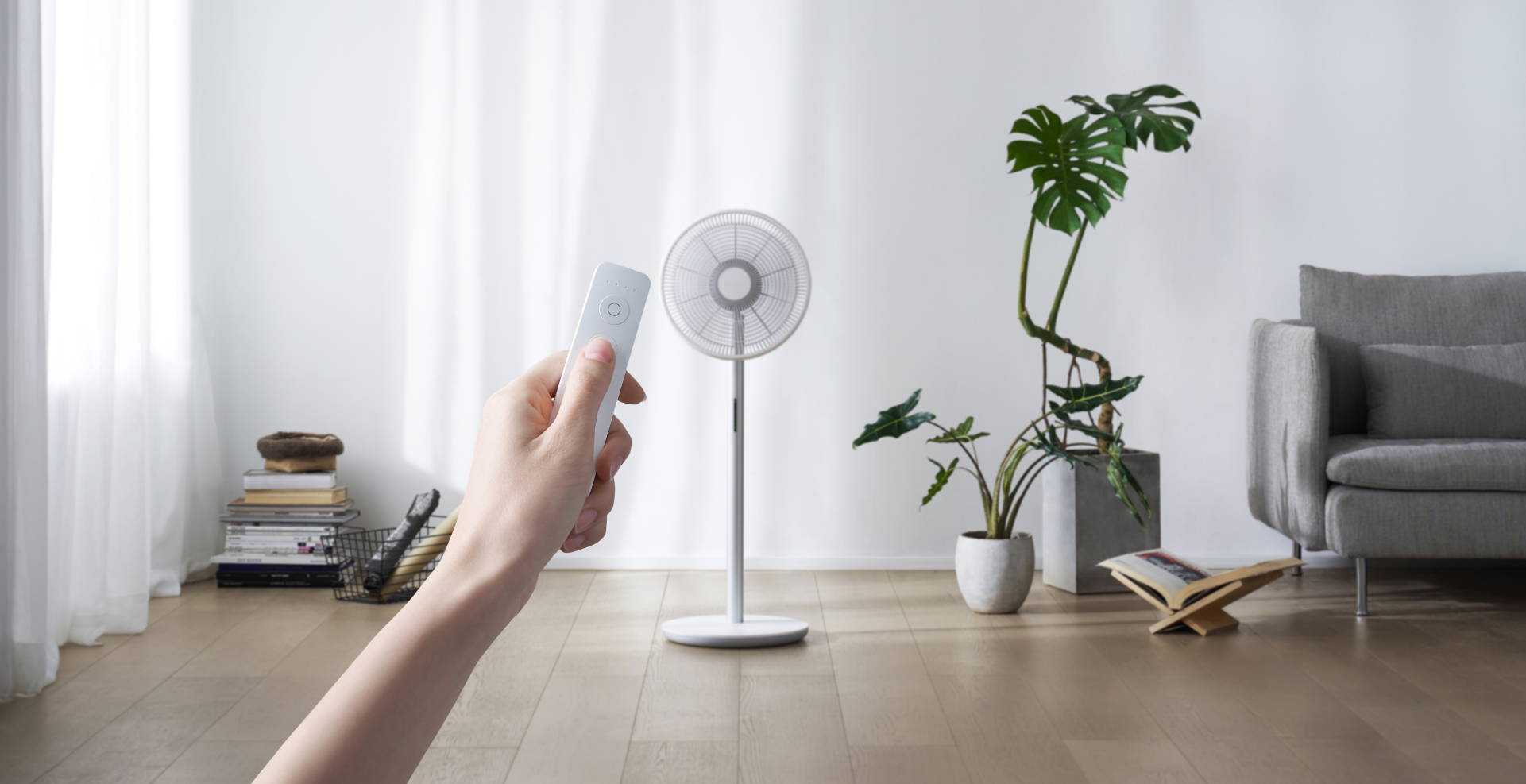 AI Voice + App + Bluetooth Remote Control
Smart control
Summon a Breeze at Will
Unlock some functionality via app, or link with other smart devices.

Timer on/off

100 adjustable fan speeds*
Child lock

Smart connectivity
Set oscillation angle

Adjust screen brightness
Summon a natural breeze with a few words

Google Assistant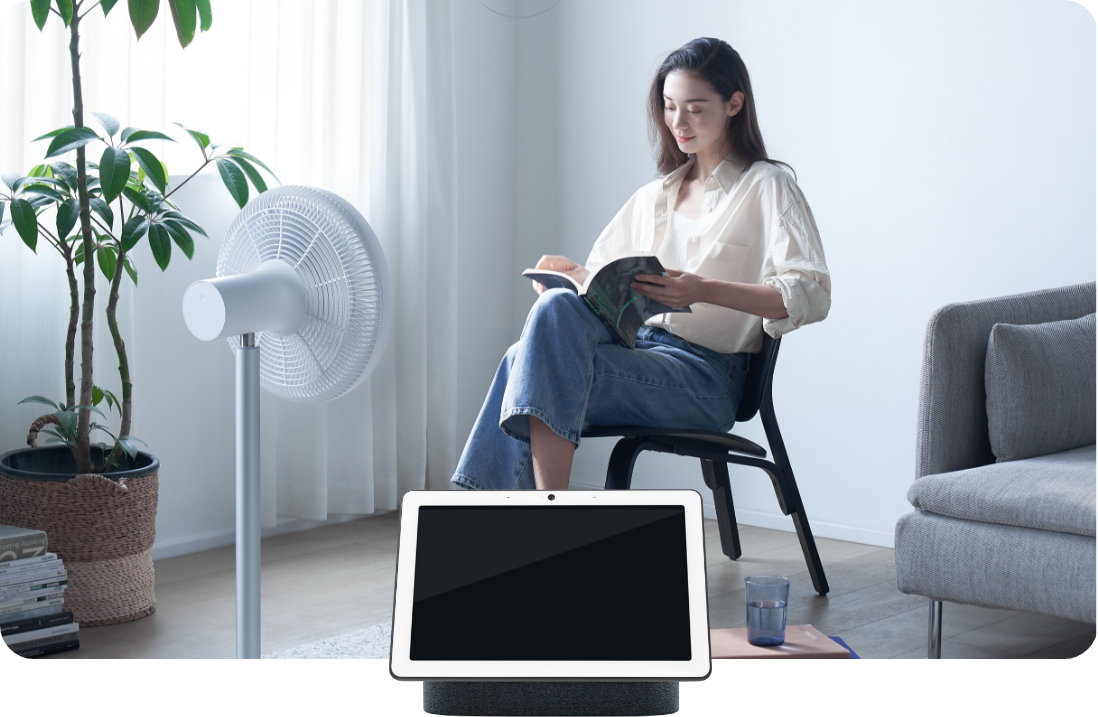 No need to point at the fan Control from any direction

Bluetooth remote control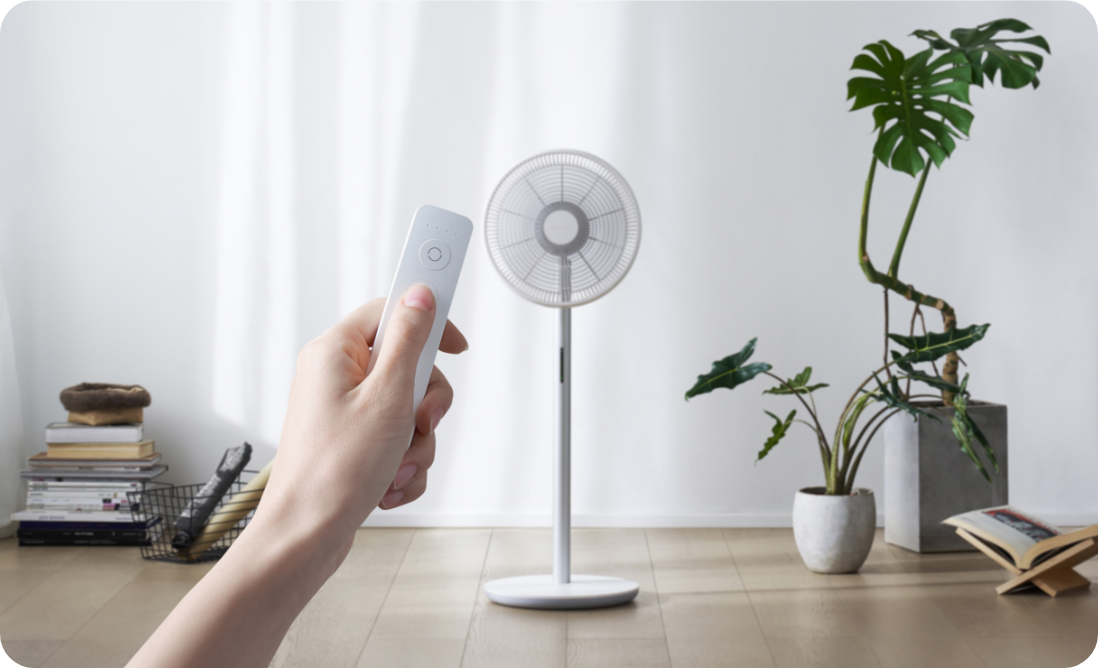 Scientific noise cancellation design
A gentle, noiseless breeze
makes good company
Designed with scientific noise cancellation, emits soft breezes,
creating a forest-like environment for you.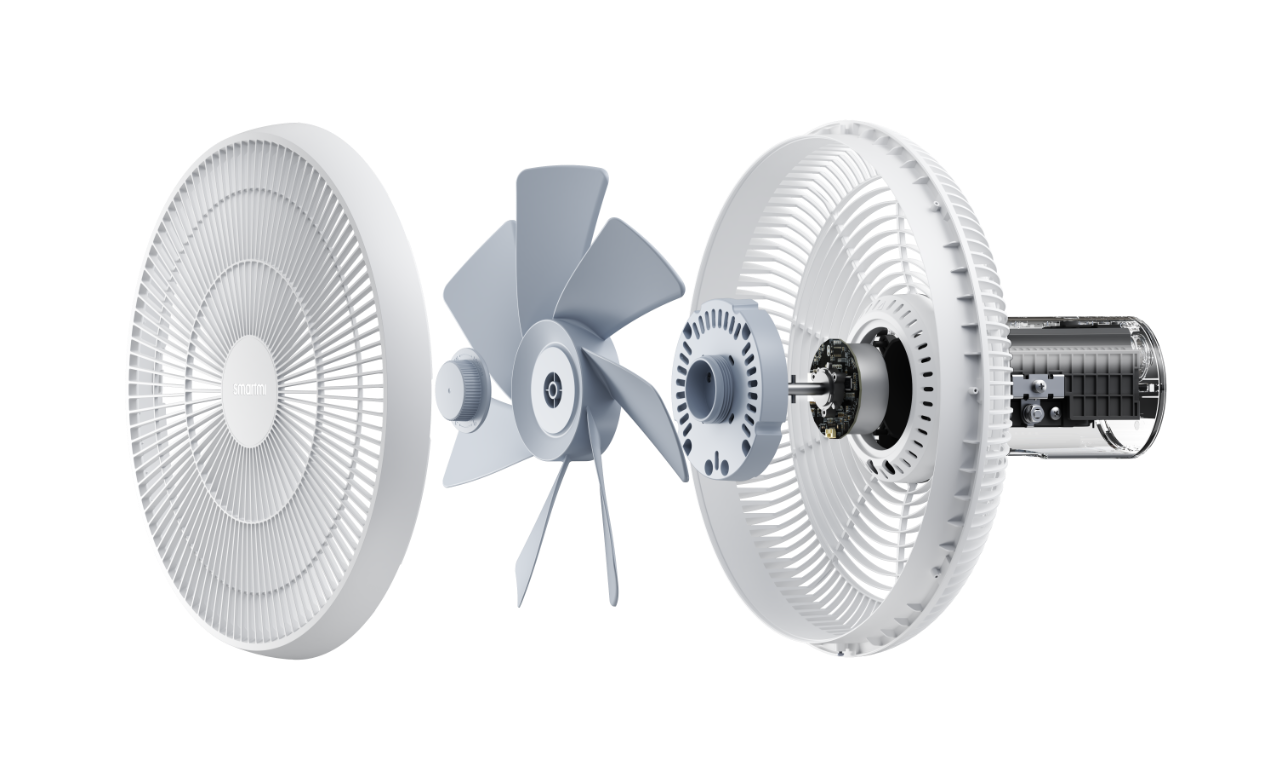 Deflect airflow,
reducing noise
Swept fan blades section
for noise reduction
Minebea brushless
DC motor
No carbon brush
friction, no noise
Dual-layer
motor enclosure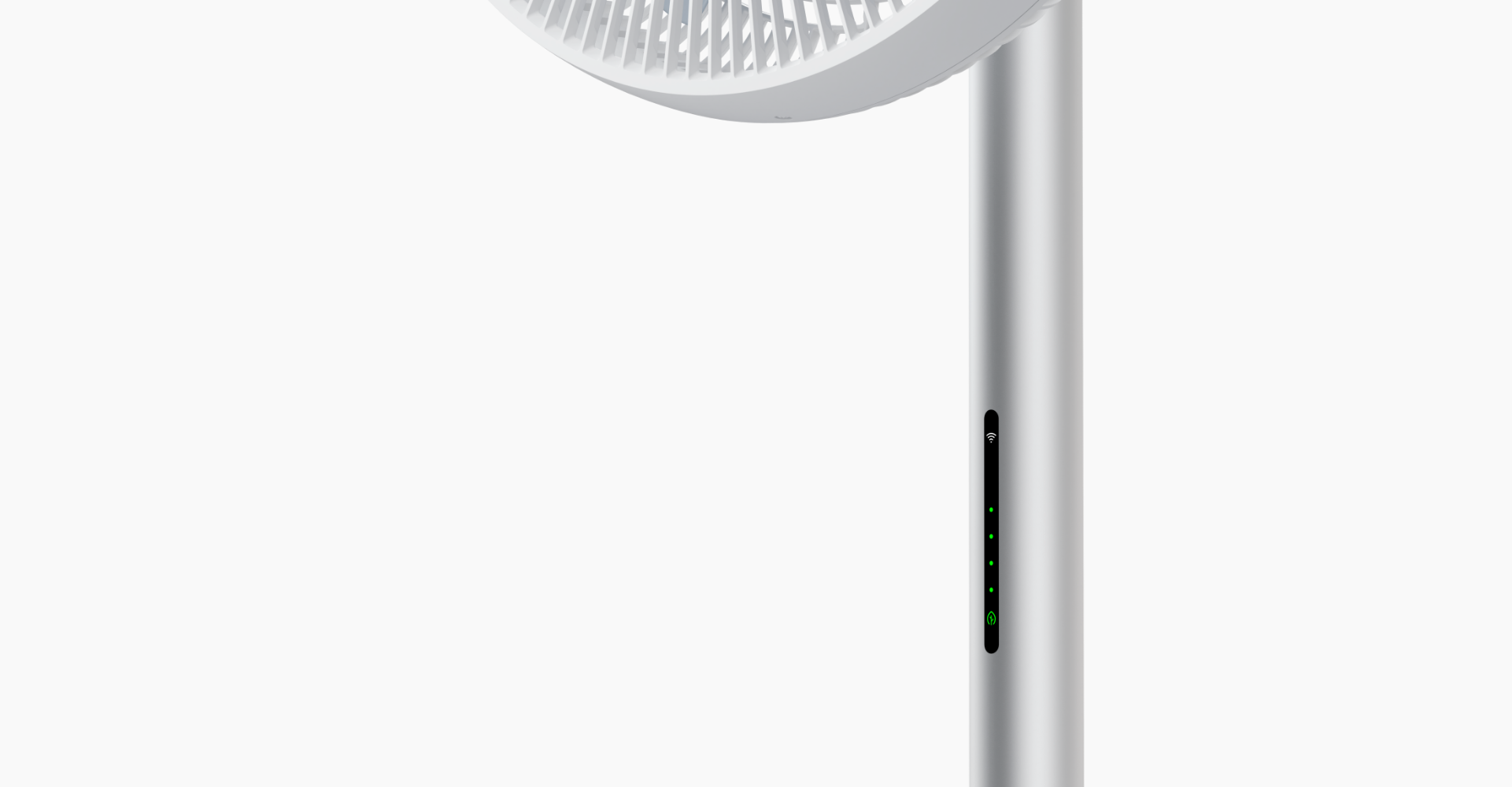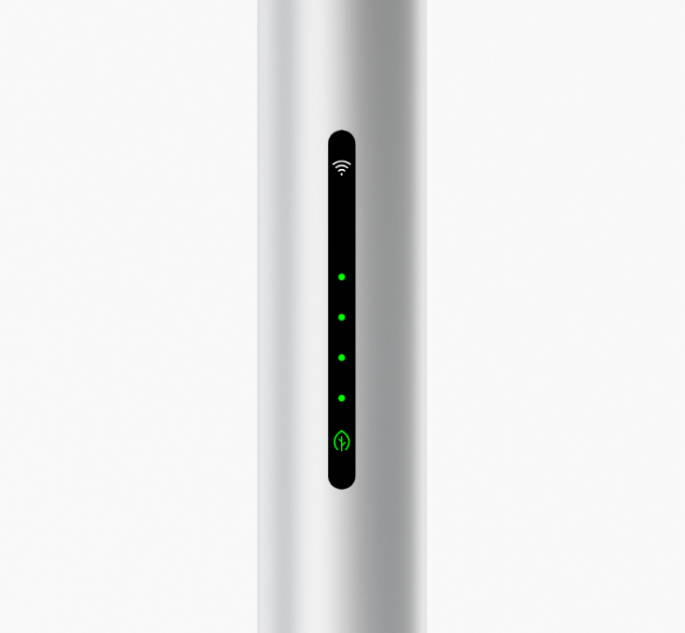 Fan operating status
at a glance
Check the fan operating status
anytime on HD LED display
Hassle-free assembly
Cleaning is a breeze
Start cooling your space in under 5 minutes:
simply connect the component, and turn it on.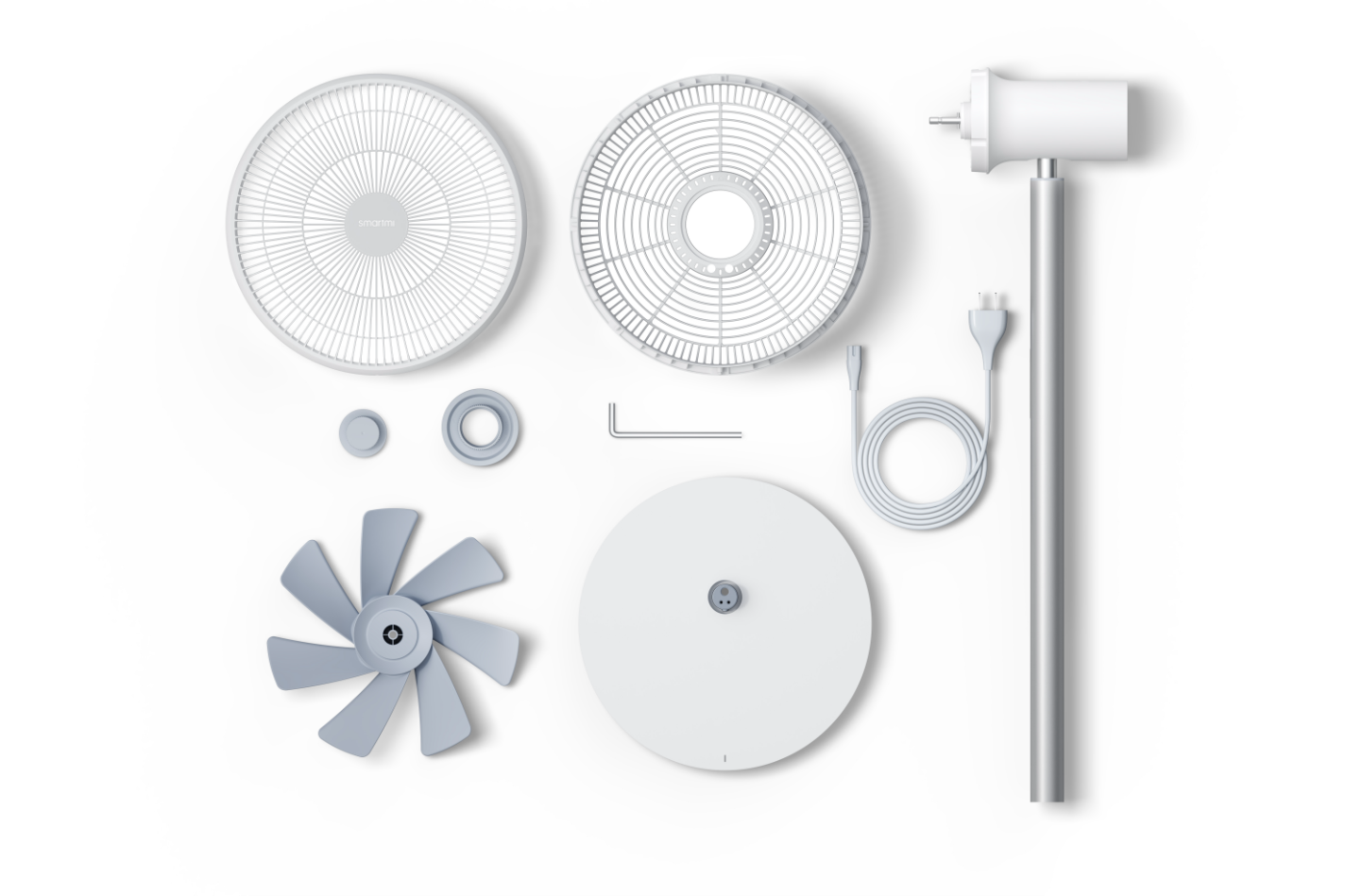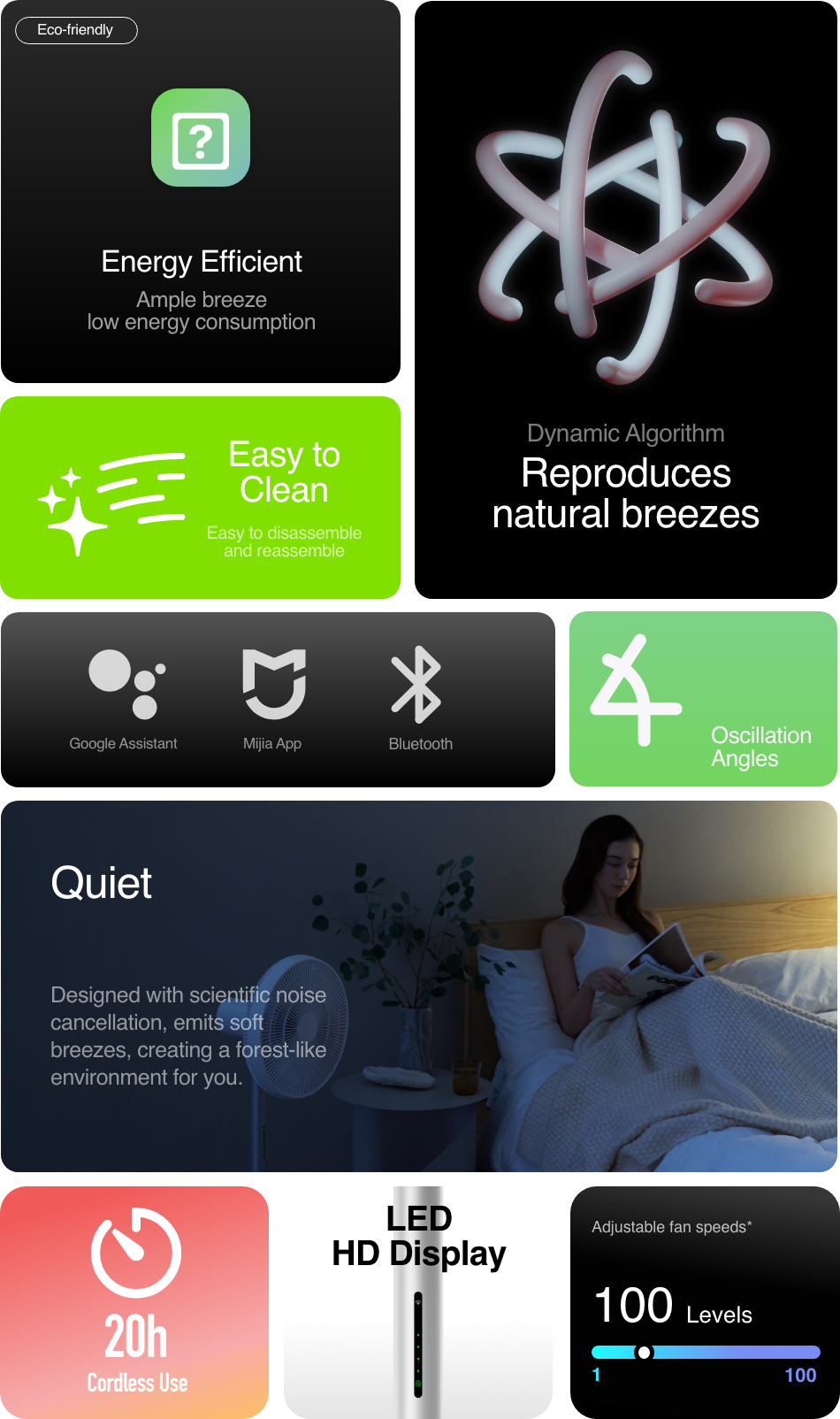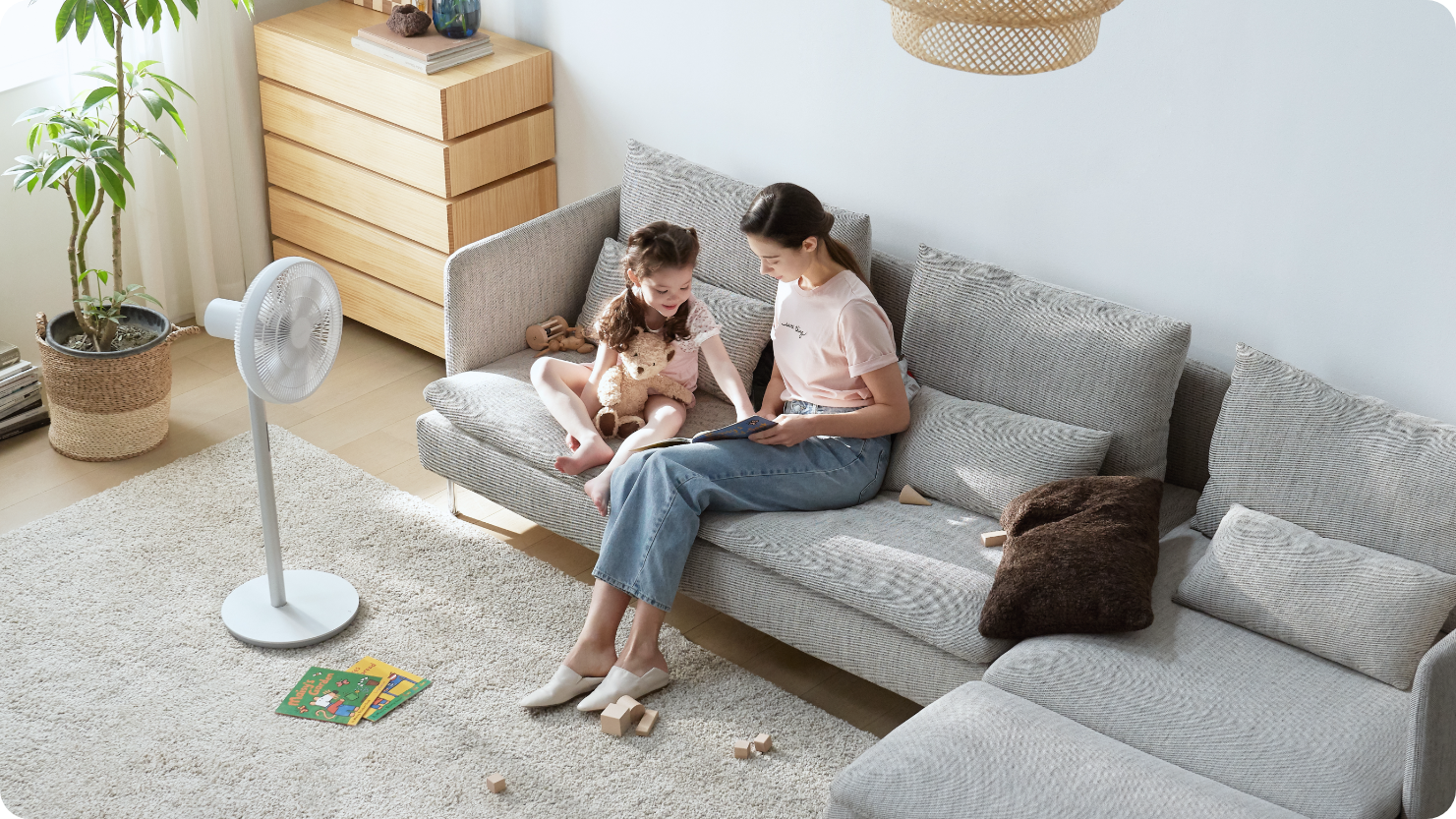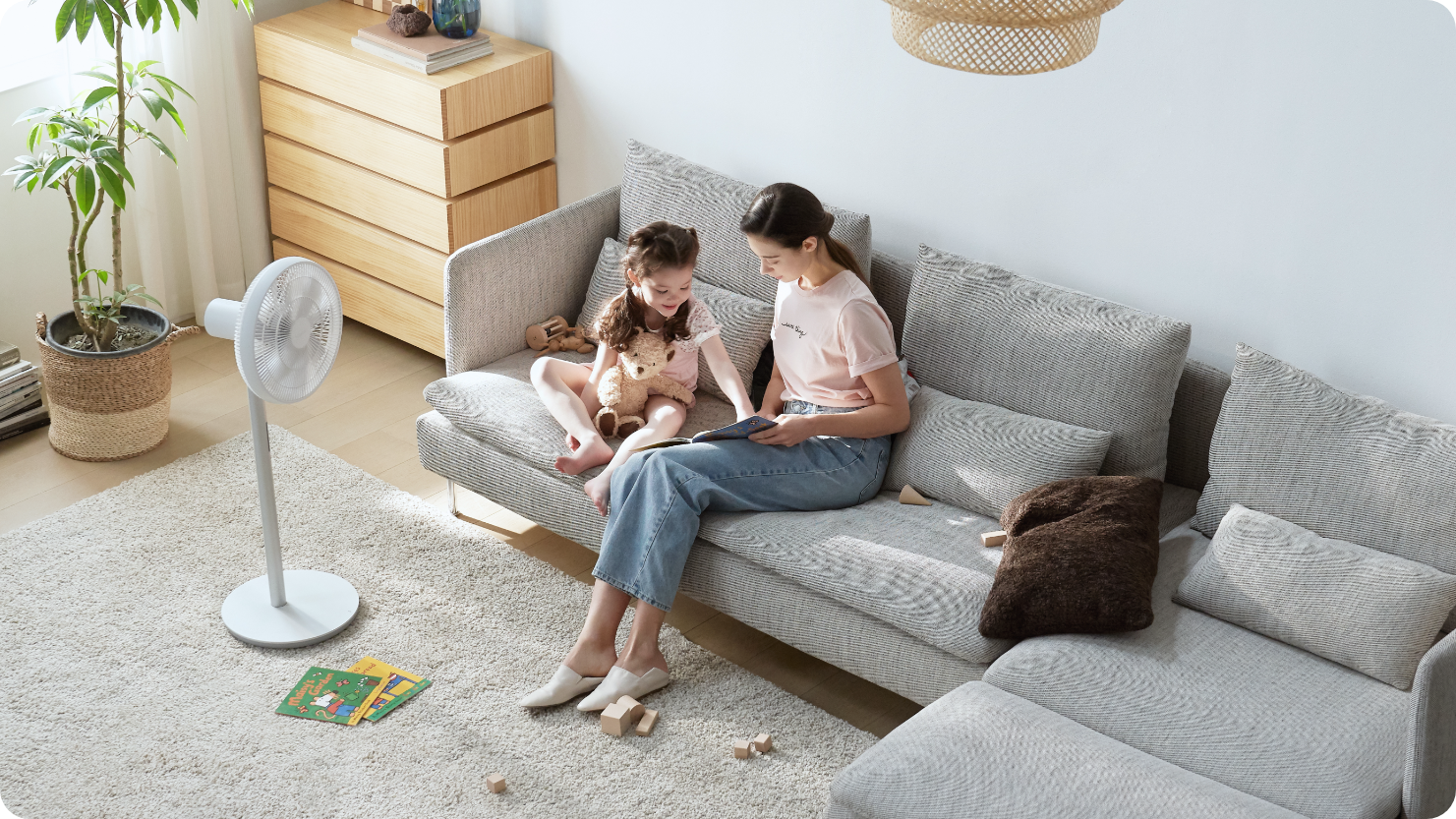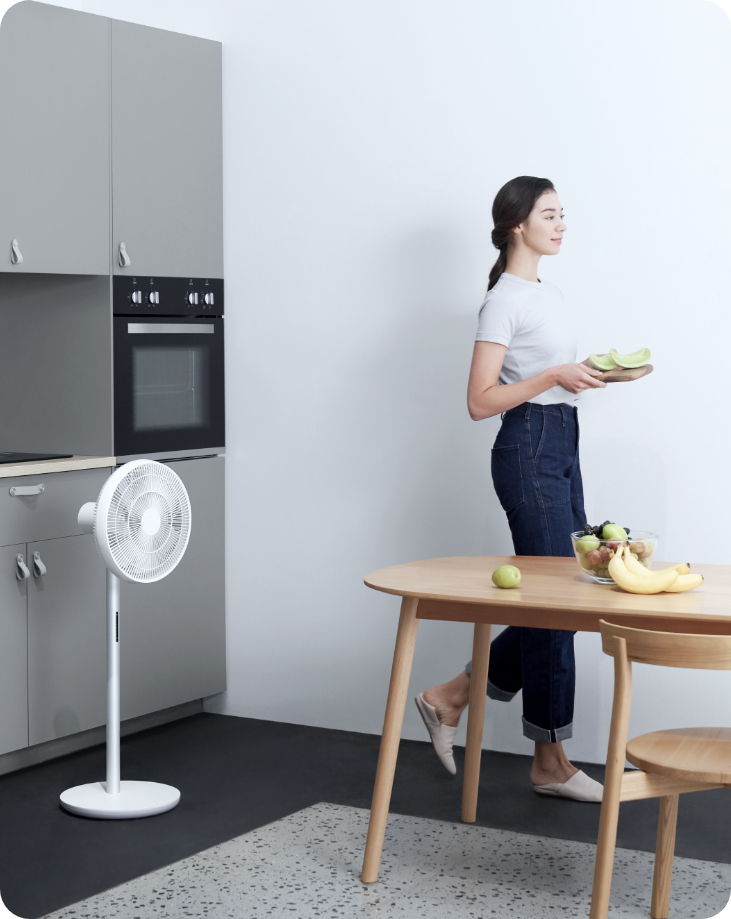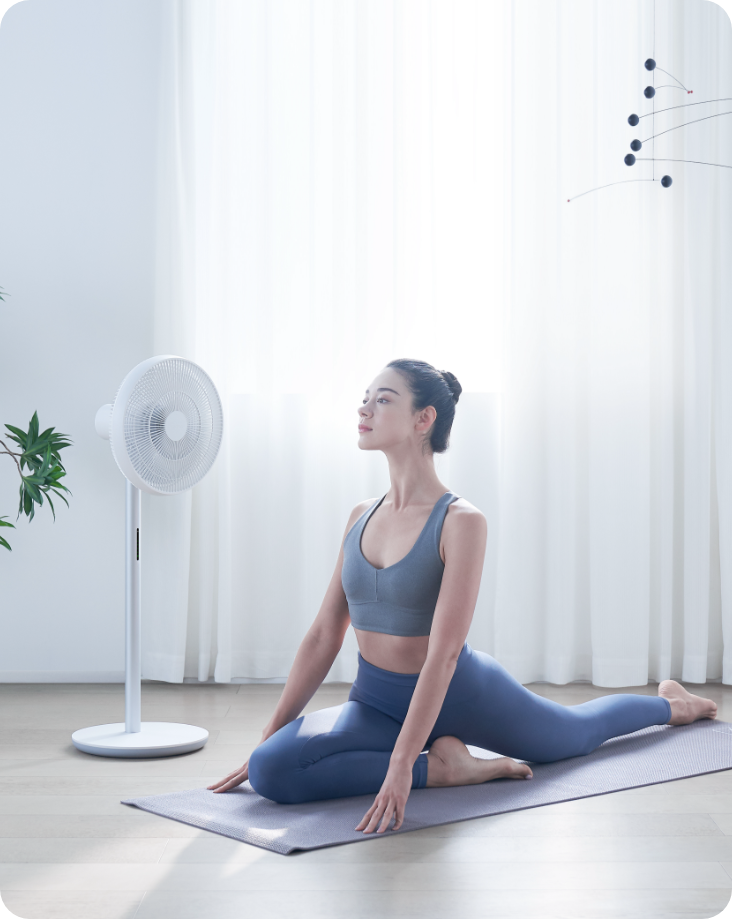 4 Angles
Horizontal Oscillate
30°/60°/90°/120°
2 Angles
Vertical Oscillate
25° upwards/15° downwards
App + AI voice + Bluetooth remote controlText




Name
Dimensions
Model
Net Weight
Noise
Rated voltage
Rated power
Type
Battery type
Rated capacity of battery
Smartmi Standing Fan 3
340mm × 330mm × 960mm
ZLBPLDS05ZM
Approx.3.5kg
≤60dB(A)
120V~
25W
DC standing fan
Lithium-ion battery pack
2800mAh(33.6Wh)
* 20 hours' cordless use: On a full charge, the Smartmi Standing Fan 3 can operate at Level 1 speed in standard mode for about 20 hours, with oscillation switched off. The data comes from the Smartmi laboratory, and actual values may be different based on the specific environment.
* Charges immediately on plug-in; takes 4 hours for a full charge: When turned off, the Smartmi Standing Fan 3's built-in lithium battery pack can be fully charged within 4 hours. The data comes from the Smartmi laboratory, and actual values may be different based on the specific environment.
* 100 fan speeds only available via "Mi Home / Xiaomi Home" app.
* Please avoid using in overly moist or wet environments or placing the fan pedestal in significantly hot areas to avoid electrocution or heat-damage.